Wobbly and misaligned tables are a constant headache for foodservice and hospitality operations. While napkins, bottle corks, wedges, books and other temporary fixes may seem like a solution, they are far from it. Not only are they temporary and unsightly, but they also don't address the root cause of the problem. It's time to say goodbye to wobbly tables once and for all and discover the ultimate solution: FLAT®.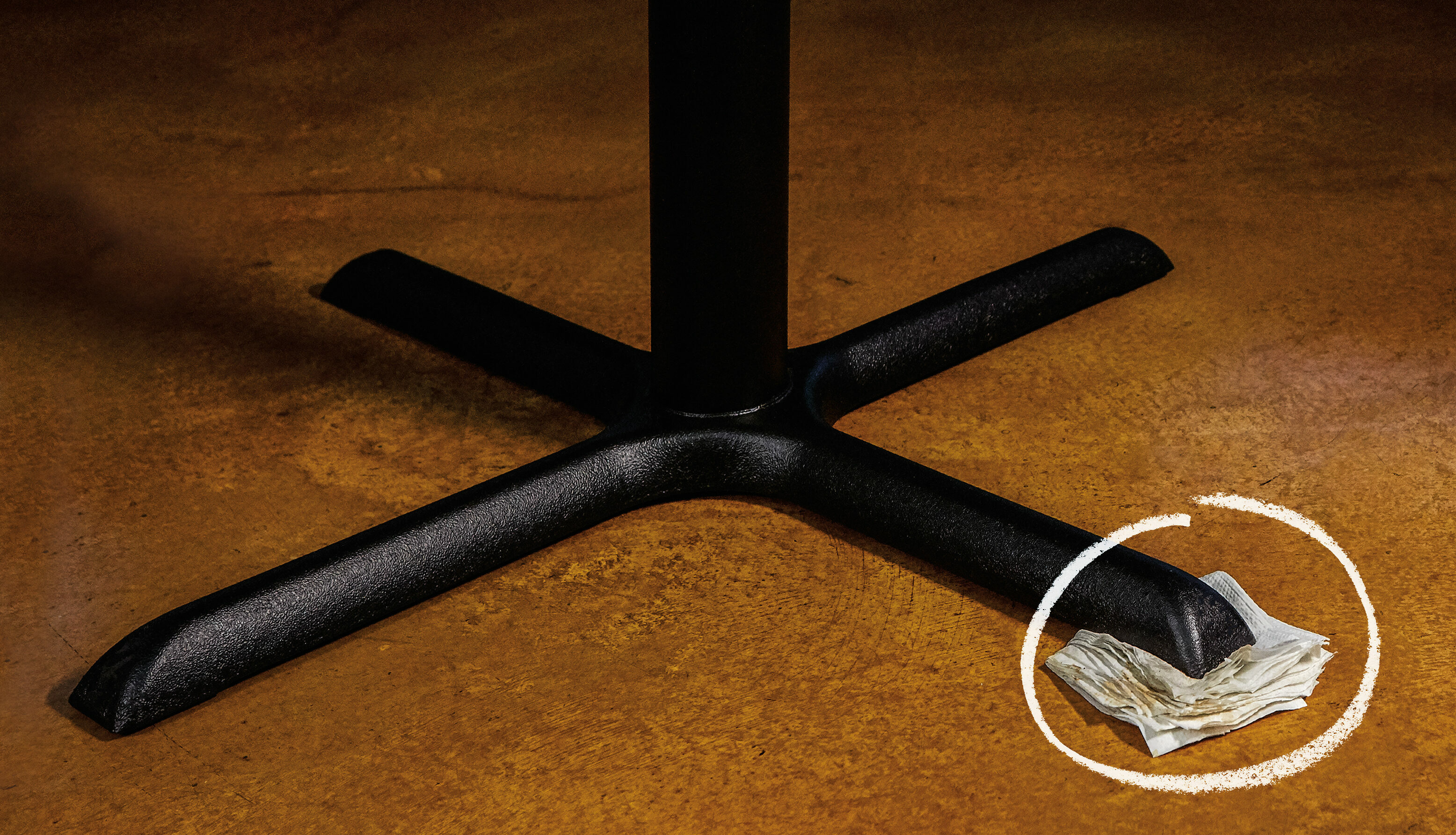 Both FLAT® Table Bases and FLAT® Equalizers are designed specifically to eliminate the problem of wobbly and misaligned tables, providing permanent and stable solutions for foodservice and hospitality operations around the world. No more frustration for staff who need to readjust tables continuously, or for customers who have to deal with spills and uncomfortable dining experiences. With FLAT products, you can ensure a seamless and enjoyable experience for your customers, every time. FLAT Table Bases adjust automatically to uneven surfaces using our patented PAD technology. The same technology also helps users to align adjoining table tops by lifting or tilting the tops to the same height - the PAD then locks in place to provide a stable and aligned surface. FLAT Equalizers encompass similar technological elements but are retrofittable to existing tables. Simply replace your tables' existing screw-in feet with Equalizers and stabilise the table with a press on the table top.
In comparison to the makeshift solutions, FLAT products can provide a more hygienic experience for both staff and customers. No more touching dirty table feet or coming into contact with bacteria ridden props - FLAT eliminates the need for staff to make any physical contact with the table feet or floor. This is especially important in today's post-pandemic world, where customers expect higher levels of hygiene from foodservice and hospitality operators.
In addition to hygiene benefits, FLAT Table Bases and Equalizers also increase productivity and improve the customer experience. Staff no longer need to waste time adjusting manual table feet during service or arrive early to set tables for stability, freeing up time and resources for other important tasks. Following recent labor shortages in many markets, it's more important than ever that staff are enabled to be more productive in order for operations to meet the challenges of providing excellent and prompt service. Moreover, customers will no longer have to deal with wobbly and misaligned tables, leading to fewer complaints and a better overall dining experience.
FLAT Table Bases can also add a stylish touch to your restaurant, enhancing its aesthetic and making it stand out from the competition. We manufacture over 100 different styles of tables and in some instances we can even custom colour or customise to fit the specific needs of your operations.
Like your existing tables? No problem! Replace your table's existing screw-in feet with FLAT® Equalizers and fix your tables with a press on the table top!
Investing in FLAT Table Bases or FLAT Equalizers is a smart decision for any foodservice and hospitality operation. Say goodbye to wobbly tables and the frustration that comes with it, and hello to improved hygiene levels, increased productivity, and a better customer experience. Don't settle for temporary and unsightly solutions when you can have the ultimate solution: FLAT!
Order yours today through your local FLAT Dealer and experience the difference for yourself! Say goodbye to wobbly tables and hello to stability and peace of mind.