Restaurant Groups & Chains

A bad review for one location can make your entire brand look bad.
We understand that as operators of chains, groups, and franchises, you have a myriad of potential problems and unique responsibilities that you must manage.
Let FLAT help you minimize problems and ensure that your customers at any location have consistently excellent experiences.

WHY SHOULD YOU HATE WOBBLY TABLES?
Reduce operating costs over time with FLAT!
Labor Costs
Good servers are difficult to find and train. Keep their focus on your customers, not on fixing tables.
Replacement/ Refunds
Having to replace spilled food and drinks, cut deeply into profits.
Cleaning Costs
Restaurants often incur costs having to dry clean or even replace guest's clothing due to spilled food and beverages.
Reputation
Dissatisfied customers often post negative reviews about wobbly tables, spills, and servers on floors fixing tables. Such reviews could contribute to you losing market shares to competitors.
Breakage
Broken and damaged service ware costs add up quickly.
Shrinkage
Napkins, coasters, and other materials used to temporarily fix wobbly tables can be costly.
Why your customers hate wobbly tables:
*YouGov Survey
86% of people believe that sitting at a wobbly table is irritating and distracting.*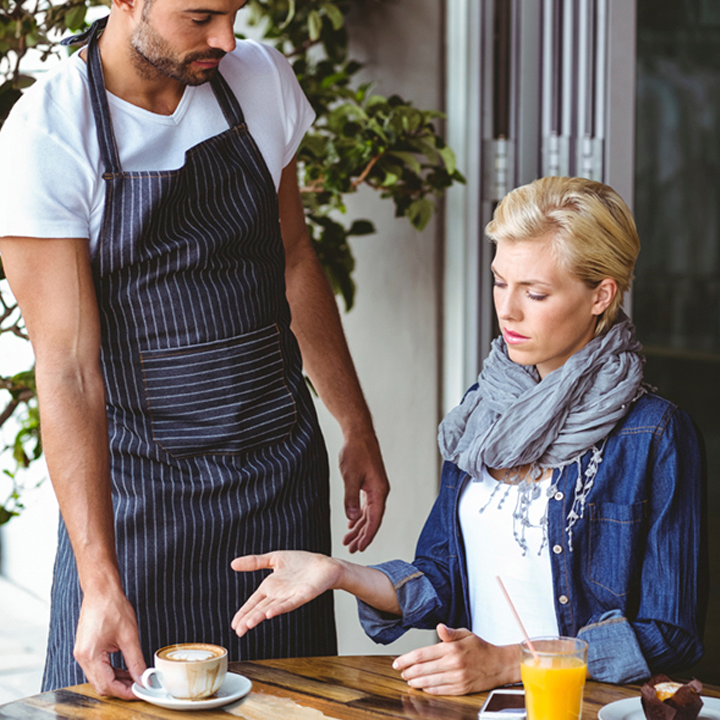 75% of people think that tables propped up by coasters, napkins, sugar packets, etc. look unsightly.*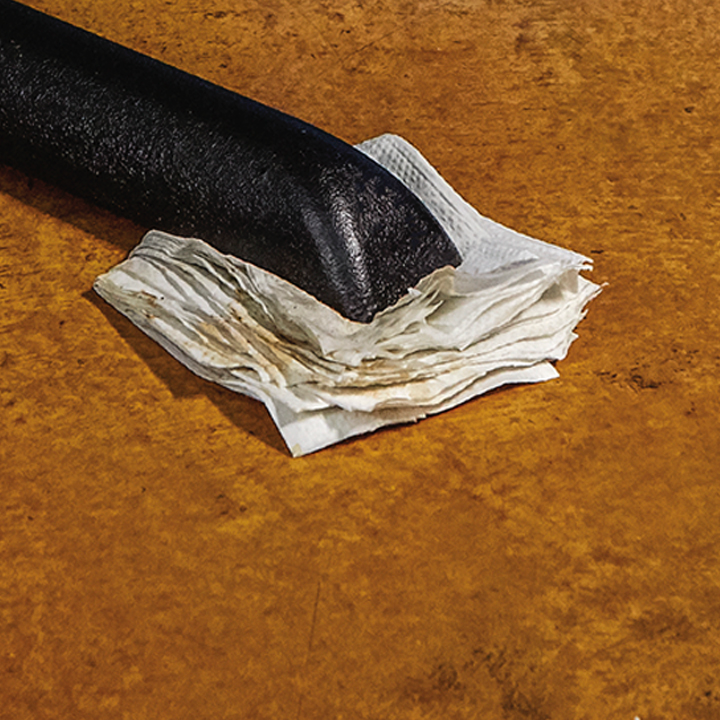 Only 56% of people would reconsider returning to an establishment where a wobbly table spoiled their experience.*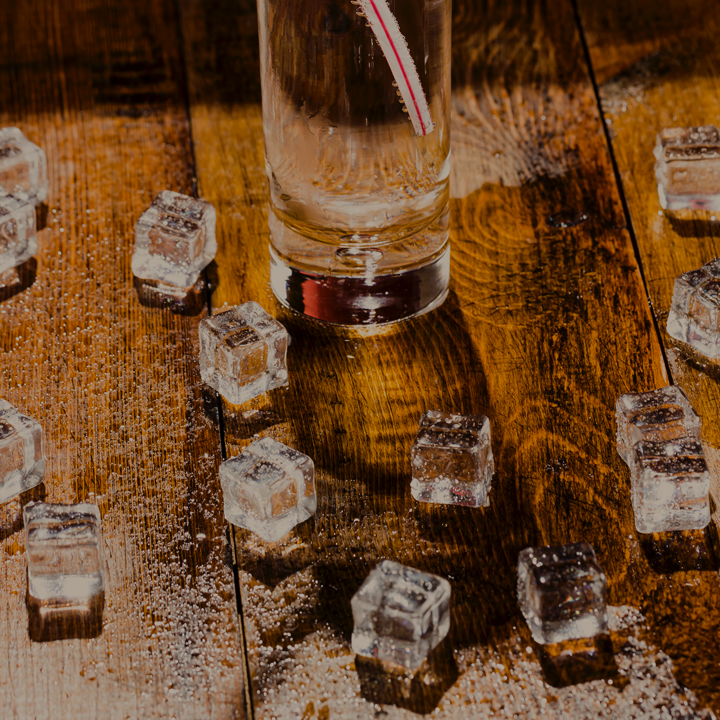 68% of people believe that experiencing a wobbly table would give them a negative impression of an establishment.*
restaurant and hotel chains that have tested and approved FLAT Products for use:
Hard Rock
Mendicino Farms
California Pizza Kitchen
Ruth's Chris Steak House
Darden
Tijuana Flats
Hilton Hotels & Resorts
Best Western Hotels & Resorts
Eskimo Joes
Caribou
Bread Alone Bakery
Zella's Pizza
Select Restaurants
My Little Greek LLC
Café Rio
Skinny Fats
Press 195
Friends Coastal
Ace Hotels
Blue Sushi Sake Grill
Jamba Juice
Hojoko Grill
Your Pie
Dragonfly
P.J. Clarke's
Esquared Hospitality
Avanti
Erik's DeliCafé
Marcus Hotels
JHM Hotel & Resorts
Border Grill
Cowfish
JC Johnson
Copper Cellar Corp
City Bar B Que
Eat At Union
Moe's Cantina
Universal Burger Lounge
Pitfire Artisan Pizza
Beef O'Brady's
Peet's Coffee
Tasty Burger
Benihana's
McDonald's
Texas Roadhouse
Tommy Bahama
Chick-fil-A
Denny's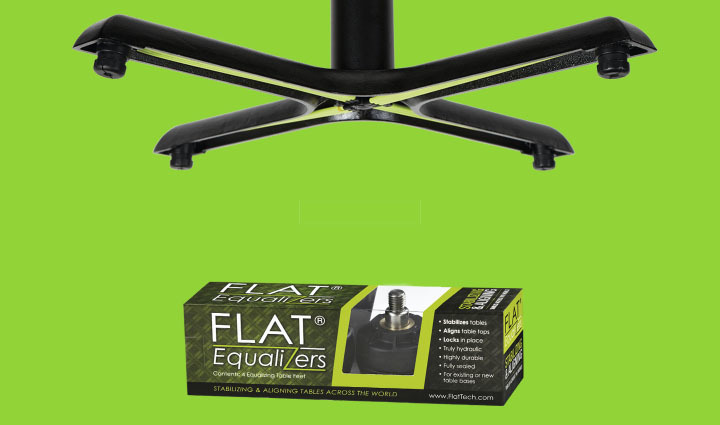 The intense competition in the chain restaurant sector is raising the bar on what companies must do to protect and enhance their brand reputations.
They must create operations that are more efficient and more flexible, and put more thought into providing excellent customer experiences.
FLAT products eliminate two of the most commonly annoying aspects of the customer experience—wobbly and misaligned tables. Not only are tables annoying when they wobble, they can cause spills and mess.
Furthermore, the common solutions of putting napkins, sugar packets, and other things are unsightly and unaccepTABLE. It might make your customers wonder "What else is wrong that I CAN'T see?
Protect your reputation and ensure more consistent experiences across all of your locations.
Chains, complete out the form to request your trial of FLAT products.*