Fhem Gabbal, the proud Store Manager of KFC Matalino in the Philippines, has over 10 years of experience working for the chain and knows all too well the importance of satisfying customers with tasty, promptly served food and a comfortable dining environment. So, when Fhem and her team found out that their purchasing department had selected FLAT table bases for indoor and outdoor areas of their store, they were naturally delighted. Working closely with FLAT's Filipino reseller ModernBrands, KFC selected FLAT table bases, and they made an immediate impact in the Matalino store.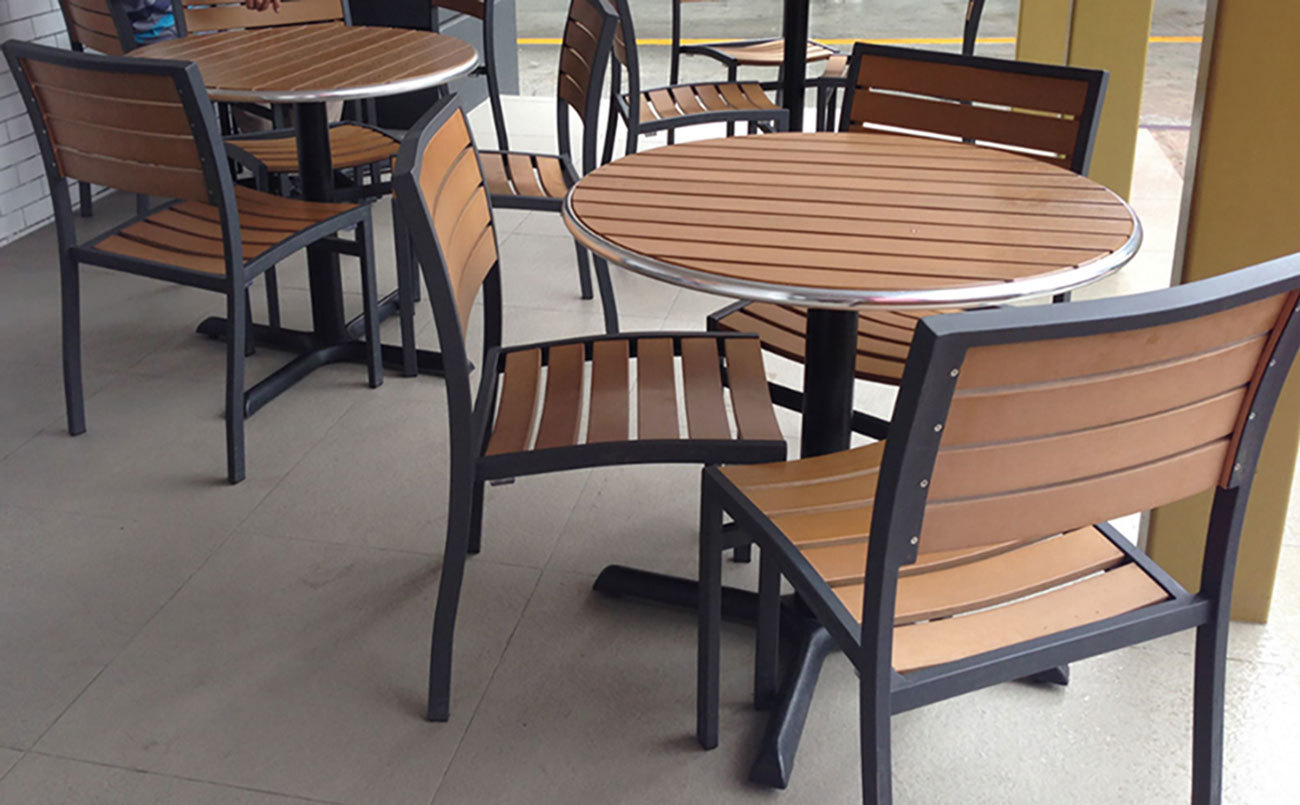 "When we saw how the product works, we were impressed by its technology and functionality. We saw how FLAT Technology could allow us to maximize the full potential of our tables, which got us really excited to apply it to our stores," Fhem said.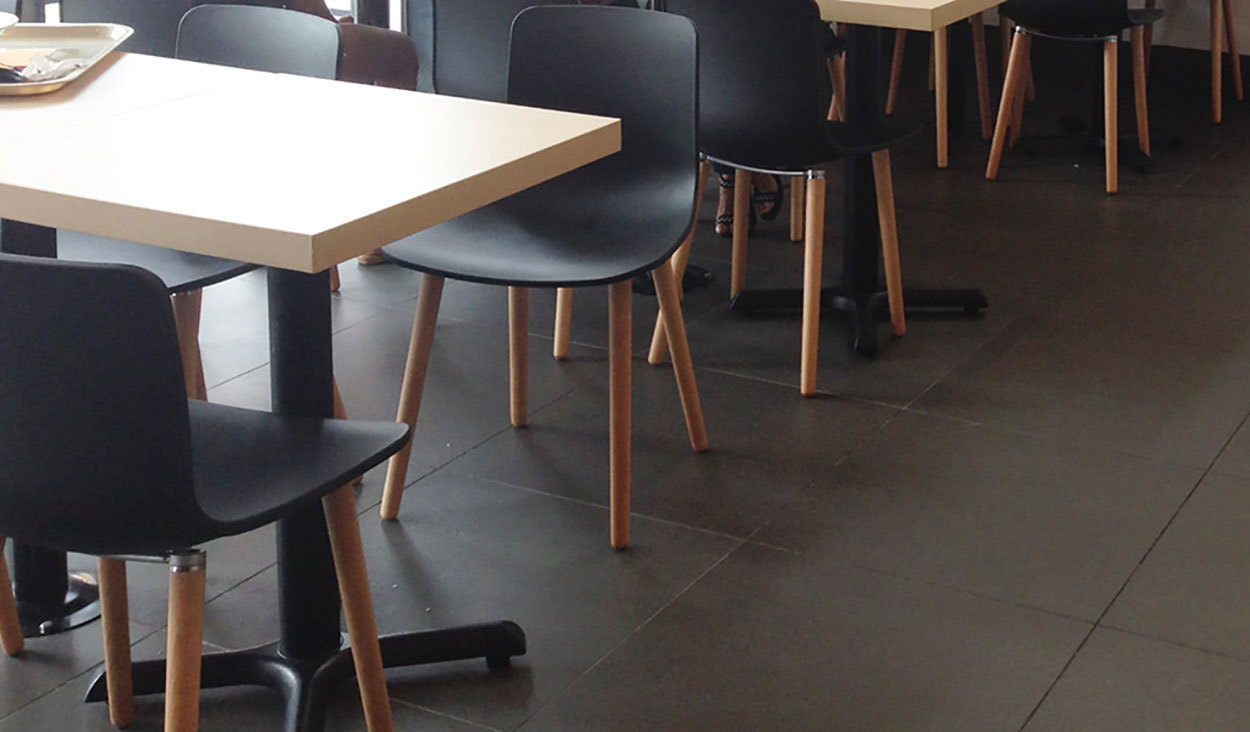 "Before we had FLAT table bases, I would frequently ask my crew to put rubber wedges underneath tables. Every morning, we would spend around 15 minutes positioning the wedges under tables. Now, setup each morning is easy and less hassle. We have noticed a definite improvement in customer satisfaction and service as we are able to deal with things other than wobbly tables," Fhem commented.
Crismar, one of the serving crew who has been working with the chain for more than 8 months, commented on how FLAT table bases made his role more efficient. "The tables are moved around and arranged easily. We can now focus on providing a great service rather than being pulled out to fix wobbly tables. We save time each morning setting up tables and no longer spend time throughout the day having to reposition wedges."
KFC, Fhem, Crismar, the Matalino team and their customers are all benefiting from the problem-solving features of FLAT table bases. If you're in the area, be sure to visit and check out their stable and aligned FLAT tables!
If your chain is interested in FLAT table bases, contact us. In the meantime, you can also take a look at which other chains are using FLAT.