FLAT has been at it again, embracing customer feedback and developing a range of new self-stabilizing table bases. We're thrilled to be launching a range of new bases which complement our existing table base families.
AUTO-ADJUST ST22 TABLE BASE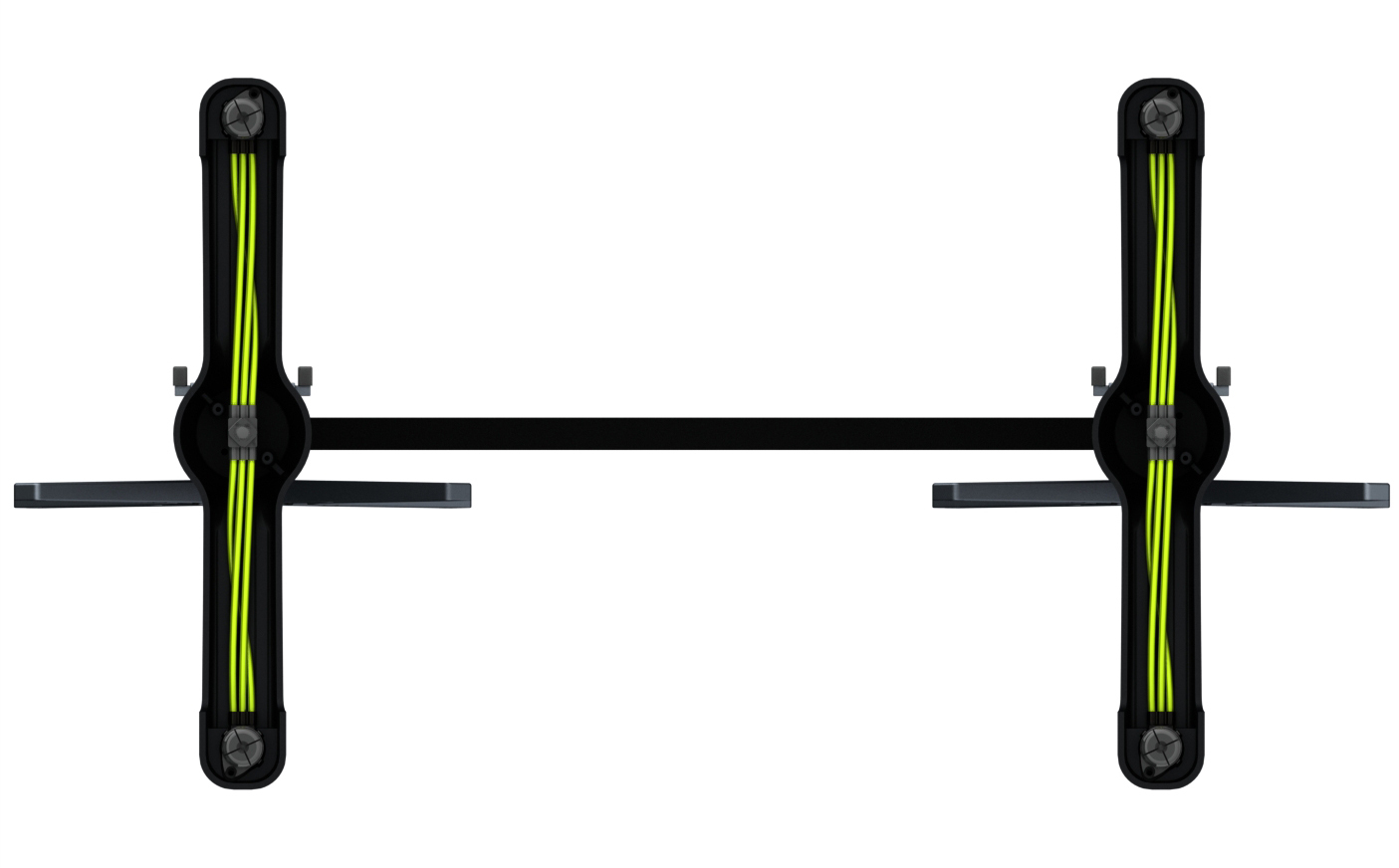 Inspired by our unique SX stackable table bases, the twin-pedestal AUTO-ADJUST ST22 shares design similarities found in the SX26.
Made from lightweight aluminium, the ST22 is available in EP, black or polished finishes, this modern table base is ideal for rectangular table tops 1,000mm-1,400mm (40in x 55in) in length and 600mm to 900mm (24in x 36in) deep. The base can be used indoor or outdoor and is available with a fixed or flip top plates providing users with great storage options.
See the ST22 product pages for more information.
---
AUTO-ADJUST SX26 BAR HEIGHT TABLE BASE
Following the success of the SX26 Table Base, a bar height version is now available, perfectly complementing establishments with existing SX26 dining height tables or other table base designs.
The base benefits from our stackable design and continues to provide great stability both indoors or outdoors. Like its dining height counterpart, the bar height model is available in EP, black or polished finishes.
See the SX26 product pages for more information.
---
AUTO-ADJUST PT23 TABLE BASE
The new PT23 table base retains the vintage styling found in our PX table bases.
The heavy duty, cast iron, twin pedestal table base sits discreetly beneath typically rectangular table tops and is available with or without a horizontal connector bar.
This classic base complements most restaurant, cafe or bistro setting and is also available in bar height.
See the PT23 product pages for more information.
---
All FLAT Table Bases are equipped with our award-winning hydraulic technology, automatically adjusting and instantly stabilizing the table. No more customer complaints about annoying wobbly tables, or having to constantly reset tables throughout the day. FLAT table bases also enable the alignment of adjoining table tops for a seamless surface. This provides flexibility for larger parties, and opportunities to take advantage of unused spaces such as the sidewalk, deck or patio.
If you are interested in purchasing FLAT products or would like further information, please don't hesitate to contact FLAT via the Contact Us page or call us at 855-999-3528.