How to select the right FLAT® Products for Your Facilities
Sometimes it can be daunting to know where to start when selecting a table base. We've worked with thousands of restaurants, hotel, bar, casino, and hospitality owners and operators over the years—some simply select the style they have always had—not always a great idea. Others want what they think would look best. There are others we've helped that just don't know where to start when selecting from our wide variety of tables bases and products. So, we thought it would be a good idea to provide some advice to help you find the right solution to match your specific needs and expectations.
Choosing a FLAT® table base is a great start. Our patented table base designs provide a lasting solution to some of the oldest issues in dining—the dreaded wobbly and misaligned table. FLAT® AUTO-ADJUST table bases incorporate our award-winning technology integrated in the base which adjusts and stabilises instantly to uneven surfaces. For existing (wobbly) tables—FLAT Equalizers are a convenient retrofit option and stabilise the table with a press on the table top. Both product lines also support users in aligning adjoining table tops, another unique, problem solving feature.
Our experienced team and network of dealers, have decades of expertise in the fine dining, hospitality, resort and entertainment, and food service industries. Simply reach out to us, and we'll be glad to help you find a selection of products, and all the information you need to make a purchase with confidence.

At FLAT, we're always happy to help and offer expertise in selecting the right base for your operations. Below are our top considerations to make the best selection.
The first, and best, piece of advice we would give a new customer to quickly find the best products for their facilities is also the easiest.
---
Are the table bases for indoors or outdoor use?
This is a fundamental question.
For outdoor use, Aluminium table bases are commonly opted for. They're lightweight and more resistant to the elements than cast iron (which can eventually rust unless they are zinc coated). If your business is in a coastal area, consider aluminium bases with an EP (Extra Protection) finish. This resistant coating helps to protect against the sea air which can corrode bases quickly. Our stainless-steel products can also be used outdoors although they are heavier—so this should be considered if you need to lift and move them frequently.
Interestingly, restaurants seem to have as many wobbly table problems indoors as they do outdoors. Often this is due to uneven floors, floor tiles, or wooden floors having varied surfaces or changes in the structural grade of the flooring over the years. For indoor environments, our cast iron products are most popular. Sturdy, strong, and durable—they are heavier than aluminium bases and provide a firm footing for customers.
---
Where will the tables be positioned and what is their purpose?
When designing or refurbishing a location, think about table use particularly post COVID. We've seen a move towards booth dining where groups can sit in 'a bubble' away from the crowds. In these spaces, our KT22 table bases are an ideal choice, and our cantilever options are also popular.
You may have a familiar dining room layout, but does it need tweaking? Where do customers stand when waiting for a table? Perhaps you want to start opening for functions and some bar height tables could be multipurposed for both waiting customers and functions. With social distancing still being part of the public psyche, and if space permits, consider outdoor tables to increase covers, safety, dining flexibility, and comfort.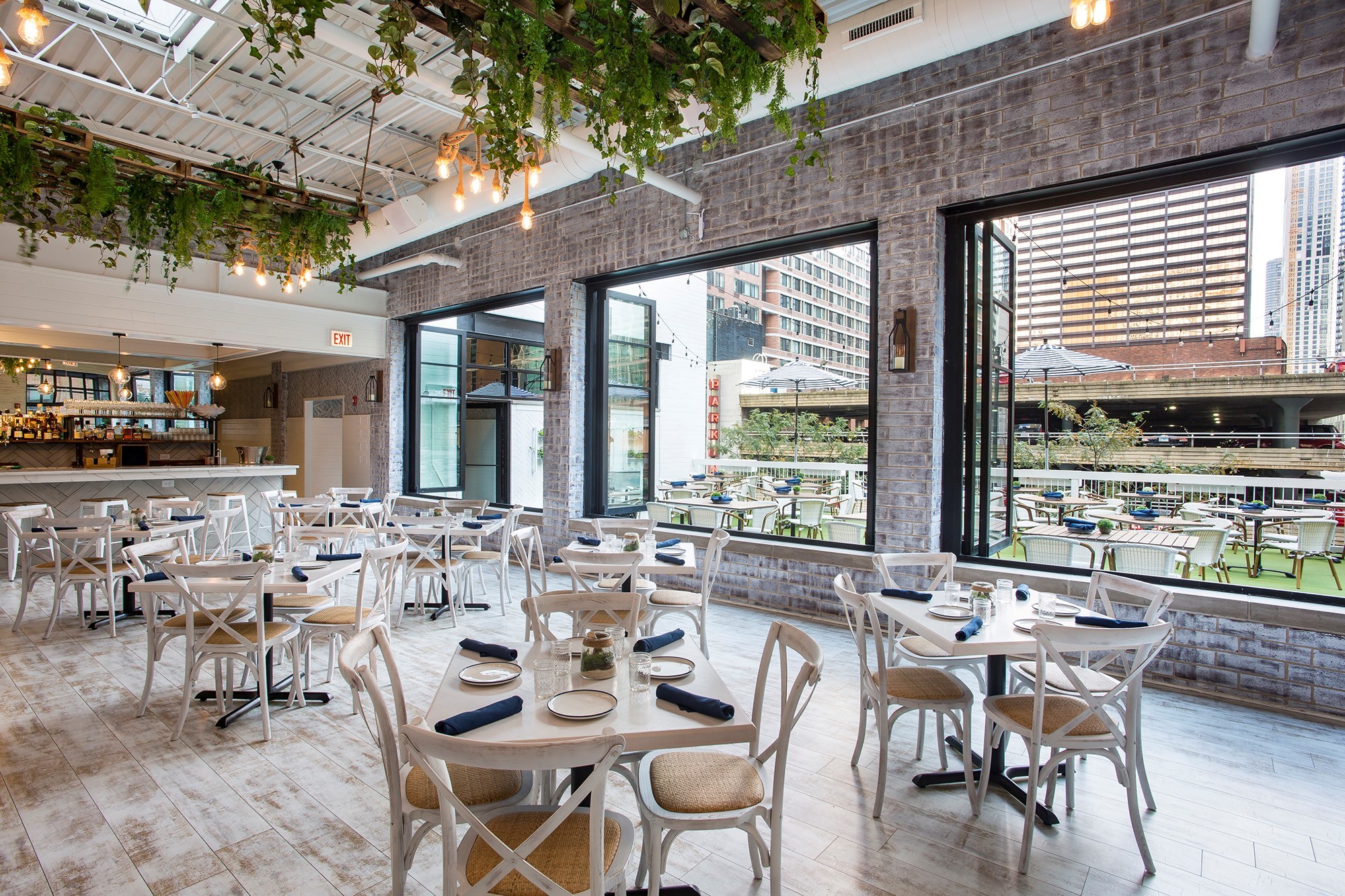 ---
What is the table top size and weight going to be?
Ok, so by now you have a good idea where and how your table will be used—so what will the table size be? Consider how many guests will be sitting at a table and work from there.
Knowing the table top size is important when selecting a base—too large or heavy and the table can tip or wobble and too small the table legs could stick out, looking odd and creating a hazard.
Thankfully, we have a handy guide in the back of our brochure—once you know your table top size, scan down the matrix table and see which bases might be suitable for that top.
---
AUTO-ADJUST SX26 EP Table Bases

Do you need to be able to move or store tables frequently?
Moving tables for functions, groups, and cleaning is a frequent occurrence for many operations. Bringing regular tables together for groups can often be a nightmare for waitstaff as a ridge is created where the tables meet—FLAT table bases help your staff align the adjoining tops which eliminates another common problem.
However, if tables are being moved frequently—consider whether an Aluminium Bases would be more appropriate. They're lightweight and more manoeuvrable for staff. Our SX range of aluminium bases have a stackable design and nest together snugly when not in use—ideal if storage space is an issue.
---
Do you have a need for tables to comply with accessibility requirements?
The comfort of all guests should be of paramount importance to all hospitality operators. Providing accessible seating for customers with wheelchairs, or mobility scooters, is not only courteous but in many countries a legal requirement. Our KT, PT, ATT, cantilever, and bolt-down bases can be setup to achieve accessible, compliant, and comfortable dining tables for customers. Check your local legal requirements and integrate this arrangement into your plans.
---
Any preference on shape?
Given the above, sometimes this should not be your primary focus, but of course it's key when considering how your chairs will sit under the table and if the design will compliment your overall design and table top.
At FLAT, we have a range of table base shapes including Cross, Square, Round bases, T-Bases, Cantilever tables, and Bolt-Down Bases options, so we're sure that you will be able to find a design to suit your needs.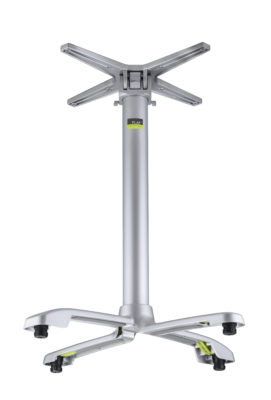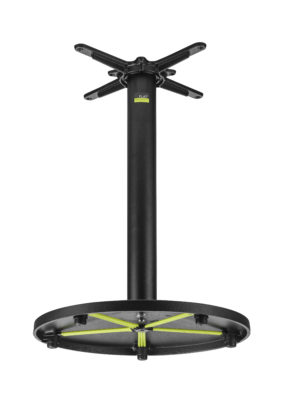 That said, we know our customers can be very particular when it comes to table base styles. We've custom colour coated bases for a huge number of customers in all sorts of unique finishes to match with their décor. Ask our sales team about our custom colour options (minimum orders apply), and for larger groups, we can even custom design bases.
But hey, we understand there is a vast range of table bases on the market in different shapes, sizes, and finishes. We know our bases are special, they stabilise automatically, let users align adjoining tops, take a bunch of problems away from daily operations, and save you time and money. However, if you really love another base style, no problem—consider that base and adding FLAT Equalizers. Equalizers replace a table's existing screw in feet and stabilise the table following a press on the table top.
We appreciate there's a lot to take in—feel free to contact us or one of our global dealers a call to discuss your requirements and make the best recommendation.